Web Design Cost : How Much Does Web Design Cost in 2021?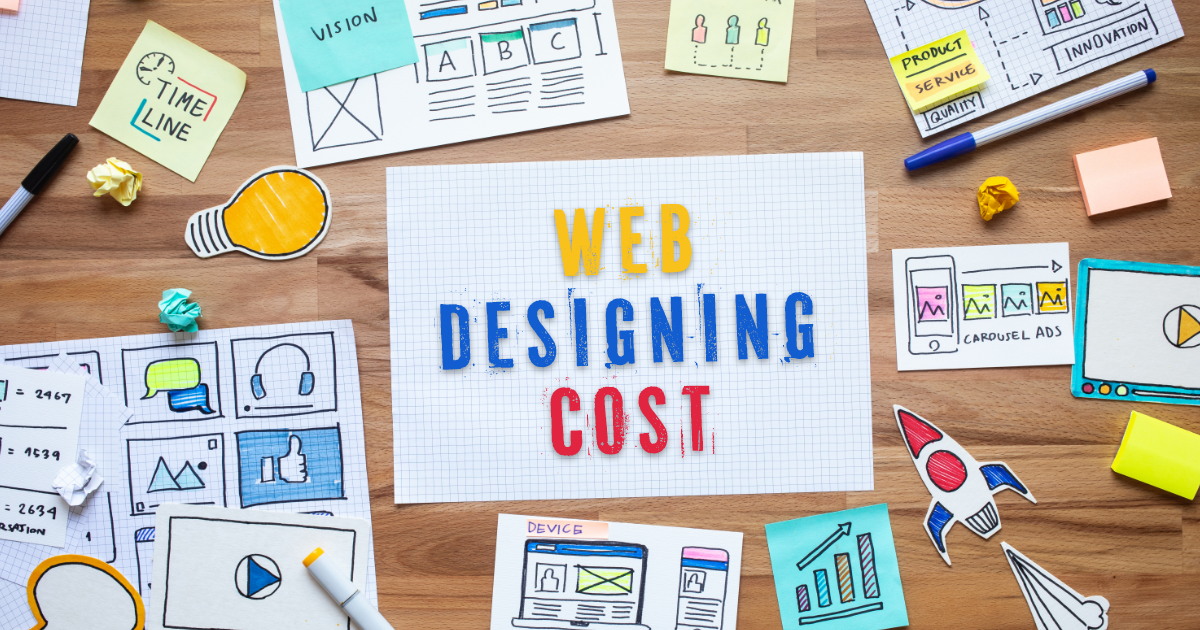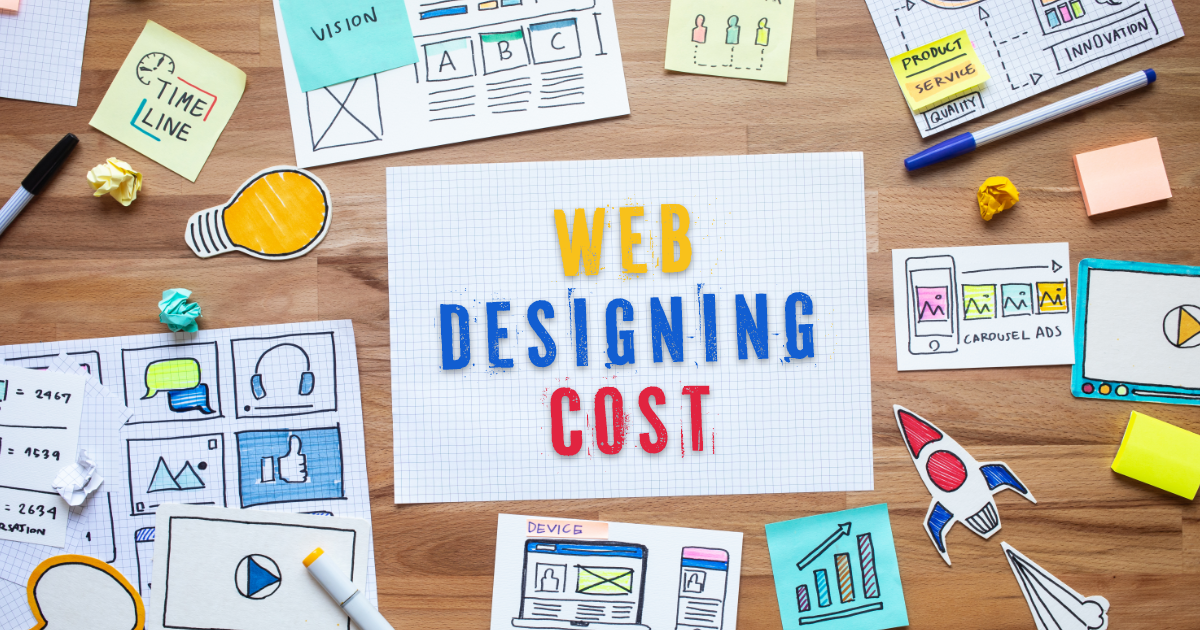 If you plan to design a new website or need to give a strikingly appealing appearance to your new website or desire to augment the design of your existing website, you would want to know the web design cost in 221? Here's the website design pricing you'll need to pay to get that impressive design of your dream website.
Design cost depends on a website's outlook. Colorful, alluring, and weighty sites cost more than normal ones. In other words, the website is the shop display of your products. The more attractive it is, the more customers you are likely to have. Let's have a closer look at web design costs.
How much should you spend on a professional web design?
The average cost for designing a website ranges from $1000 to more than $100,000. Several factors impact the price of web design, including the website's style, size, and functionality features.
With web design prices ranging from $1000 to more than $100,000, its important to know what's too much or too little to spend on professional web design.
The best way to look at web design prices is as three separate tiers:
1. Basic web design ($1000 to $10,000)
A basic web design costs between $1000 to $10,000. It provides your business with a simple, yet effective website. If you're a small business or startup, basic web design offers a cost-effective option. It provides your company with a credible, user-friendly site that can start driving purchases, quote requests, phone calls, and more.
2. Intermediate web design ($10,000 to $50,000)
An intermediate web design costs between $10,000 to $50,000. It provides your business with a well-designed, performance-driven website. If you're a small-to-medium size business (SMB) or enterprise, an intermediate web design offers an ideal solution. It often includes additional features, like a Content Management System (CMS) or copywriting, to meet your company's unique needs. It also gives your company the means to advance its other digital marketing strategies. A CMS, for instance, helps you publish content that supports your content marketing strategy.
3. Advanced web design ($50,000 to $100,000)
An advanced web design costs between $50,000 to $100,000. It provides your business with a custom, cutting-edge website. If you're an enterprise or corporation, advanced web design offers a solution that matches your company's size. It features several add-on services, like database integration, e-commerce functionality, and more. It also maximizes your conversion rate and returns on investment (ROI), which is critical in your competitive market.
Now it's time to have a look at the factors that determines Web design Cost.
What determines web design pricing?
With the broad price range for web design — $1000 to more than $100,000, it's natural to wonder what determines the cost of web design. By understanding the numbers behind web design, you can create an accurate budget for your company and site.
1. Size ($1000 to $10,000)
The size of your website plays a significant role in web design pricing. The size of your website is defined by the number of pages. If you're looking to create a larger site, you can expect to pay more for web design services. It requires more time and works to develop, build, and launch a big website like e-commerce websites.
How much impact does a website's size have on prices?
In most cases, the cost scales up with the number of pages:
1 to 10 pages costs between $1000 to $2000
10 to 50 pages costs between $2000 to $3000
50 to 150 pages costs between $3000 to $6500
150 to 250 pages costs between $6500 to $10,000
2. Style ($2000 to $15,000)
The style of websites varies a lot, which is why your preferred site style impacts your web design pricing. For instance, if you're a e-commerce company, you're probably looking to create a high-end website that conveys not only your brand but also your product or service quality. In comparison, a real state business web design may feature a more laidback, yet professional design with a focus on trust.
No matter what sort of style you're looking for, from simple to high-end, it's critical that your agency creates a website that captures your brand, as well as provides an intuitive and seamless experience for users.
How much does web design cost when it comes to style?
For example, prices for a specific web design style range from $2000 to $15,000 and clearly that can result in higher web design costs. Therefore, it's worthwhile for your team to request quotes from several different agencies. By taking this proactive step, you can partner with the best agency for your company without exceeding your budget.
3. Responsive design ($3000 to $25,000)
With more than 50 percent of the world's Internet traffic coming from mobile devices, it's essential that your website features a mobile-friendly or responsive design. If not, your company risks losing valuable customers and credibility.
Why? Simply because a mobile-friendly site improves the opinion of more than 60 percent of users. It also makes almost 70 percent of users more likely to become your customer and those are the users you don't want to lose to a competitor — so invest in a mobile-friendly design.
How much does a mobile-friendly design cost?
A responsive or mobile friendly design adapts to every device, which makes viewing your site on phones, tablets, and desktops seamless. As a result, responsive design costs $3000, on average.
4. SEO ($2000 to $10,000)
If you're partnering with a full-service digital marketing agency for your web design, they probably offer SEO services, which you can bundle with web design.
If you want to make the most of your web design investment, then it's a smart choice to add SEO placement guarantee services. Rank on the first page of search results, and you can increase your conversions and revenue.
Why? Because You rank for keywords relevant to your target audience and business. Plus, 75 percent of users stick to the first page of search results, which means your business needs to appear on page one to succeed.
What does SEO placement guarantee cost?
Prices for a SEO ranges from $2000 to $10,000
5. Copywriting ($60 to $300 per page)
Another factor that affects your web design costs is Copywriting.
Depending on your digital marketing strategy, as well as budget, your company may use your agency's copywriting services for your webpages. A full-service agency can provide optimized copy that captures your brand, product features, and unique selling points. What is optimized copy, though? It's content that targets keywords relevant to your business and target audience.
If you're unfamiliar with optimizing content for search engine optimization (SEO) then it's worth paying for site copywriting. With this service, you can maximize the performance of your website, as well as your ROI.
How does copywriting impact your web design pricing?
As a part of web design services, agencies offer copywriting and charge $1500 to $3750, for 10 to 25 pages.
6. Additional site features ($2000 to $25,000 per feature)
CMS: Integrating a CMS, such as WordPress, into your website can cost between $2000 to $25,000.
Ecommerce functionality: For ecommerce stores, it's essential to launch a site that can accept and process orders securely. Prices for ecommerce functionality range from $2000 to $25,000.
Database integration: For ecommerce stores this service provides site access to a database for pulling critical product information, shipping data, and more. It costs between $2000 to $25,000.
Moreover, the rate depends on your company's size and specific needs when it comes to CMS, Ecommerce functionality and Database integration.
Apart from the above key factors, Some other factors that a web design cost relies on, are
Time duration Requiring a website to be designed in less than an average time will definitely cost more as it will require additional designers and developers to work on it.
The skills The more skilled designers and developers are, faster they will be able to hand over and the more it will cost.
Summary
Regardless of the way you go about a web design, a professional web design will cost you a considerable amount. However, if you are a professional business owner, you will consider this amount as a smart investment for the future of your business or product. In most cases, when it is done wisely, it will pay off well.